AFFORDABLE PRICING & QUALITY WORK. CALL TODAY!
Pole Barns in Fort Wayne, IN
In addition to the many other professional services and installations our construction company has to offer, we also specialize in the design and construction of pole barns and garages. We can build a detached garaged or fix up an attached garage for you. These are an affordable and effective way to add extra storage and shelter to your property. Our team boasts a combined 20 years of experience in the construction and roofing industry. You can count on our pole barn builder to build you a model that suits your needs in appearance and performance anywhere in our service area. You'll have all the space you need in an extremely short time period.
Imagine all the extra space a pole barn or detached garage would give you and what you could do with it. You could store equipment, vehicles, and more. If you have animals then your animals would be nice and cozy in pole barns. You'd have peace of mind knowing they'd be sheltered from the elements. Besides the low price, the best part about pole barns is the versatility. Anything can go in it and it will adapt to your needs much better than a traditional storage building or barn. Feel free to alter the structure however you want as your storage needs change.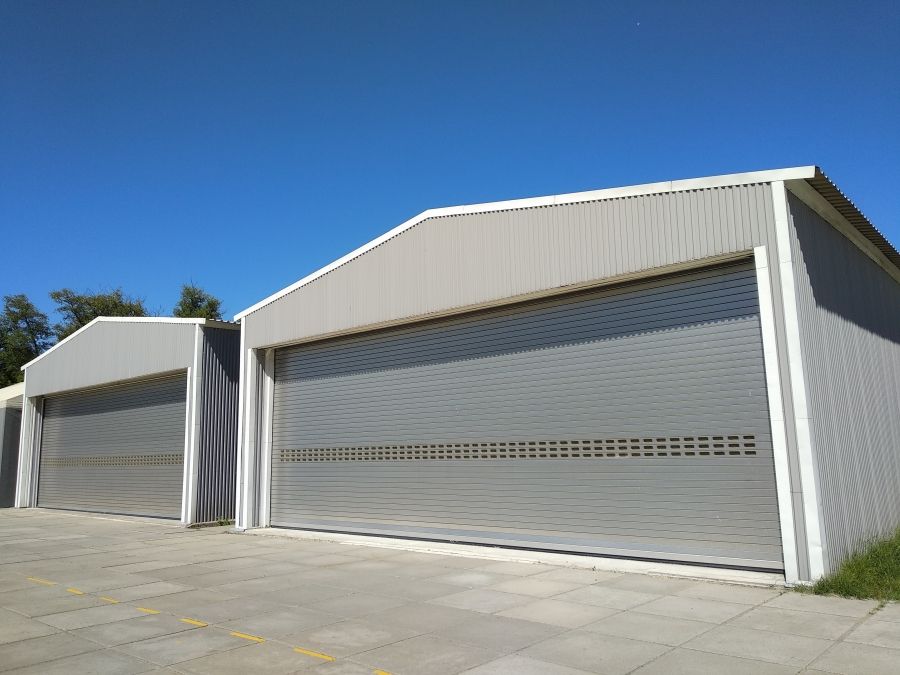 What are Pole Barns? Easy, Unlimited Potential
So what is a pole barn exactly? It is a farm building with no foundation that is typically constructed using corrugated steel and aluminum panels. Because of their simple design and construction materials, pole barns can provide you with the type of shelter and storage you need without all the hassle typically associated with more complex structures. Construction time is drastically reduced. At our construction company, we believe a new addition is an exciting opportunity and our professional experience and expertise can make it so with no stress needed.
We're happy to customize your pole barns however you'd like. Let us know what you're looking for in terms of ceiling heights, doors, and other features and we'll be sure to include it in the construction plans. We want you to have all the space you need and feel good about investing in your property, and our workers are always happy to help and answer questions. These structures can be used for multiple purposes, such as horse stables and livestock shelters. Their other functions include all of the following and more:
• Hay Storage • Riding Arenas • Boat and Truck Storage • Warehouses • Additional Garages
We're the Best Option For Building Pole Barns or a Garage
As a pole barn builder, we find that this particular service is becoming increasingly popular throughout our community. Construction techniques and chemical treatment have undergone huge improvements over the years and homeowners all over the country are taking notice. We are too, and we do it by staying on top of all the industry standards and trends. If you want a contractor that guarantees to go above and beyond to ensure your satisfaction, you can trust our team to handle the job.
Our construction crew knows exactly what goes into building a pole barn that will last far into the future, so you can enjoy it for a long time to come. Our impressive work ethic and commitment to exceptional craftsmanship support our Amish practices and allow us to thrive as a business too. When it comes to building pole barns on any type of property, you can feel confident knowing that our team brings superior products and hands-on experience in order to get the job done right.
Contact us to get started on your new storage. We build pole barns all over Fort Wayne, Auburn, New Haven, Huntington, and Kendallville, Indiana, and surrounding areas.
Get Your Free Estimate Today!