AFFORDABLE PRICING & QUALITY WORK. CALL TODAY!
Metal Roofing in Fort Wayne, IN
Favored by home and business owners alike, metal roofs have developed a track record of durability. Offering exceptional resilience and long-lasting appeal, this type of roofing is an ideal selection in modern commercial and residential projects. At Integrity Quality Construction, we provide metal roofs in Fort Wayne, IN, giving homeowners seamless roofing systems that perform in even the most demanding conditions. With over 20 years of experience, you can rest assured that our team is capable of delivering the quality work that you deserve.
At our roofing company, we make it our mission to provide our clients with high-performance roofing solutions and outstanding customer service. As your locally preferred resource for metal roofing, you can be sure that you'll receive a quality roof that's sure to protect your occupants from the elements and maintain its appeal. Whether we're installing a new roof, doing roof repair, or a full roof replacement, we're prepared to handle your needs, no matter how extensive.
All of our metal roofs and fasteners come with a 40-year warranty for parts and we also include a 10-year warranty on labor and craftsmanship. We stand behind our work and will help you with any issues that arise.
Types of Metal Roofs Offered: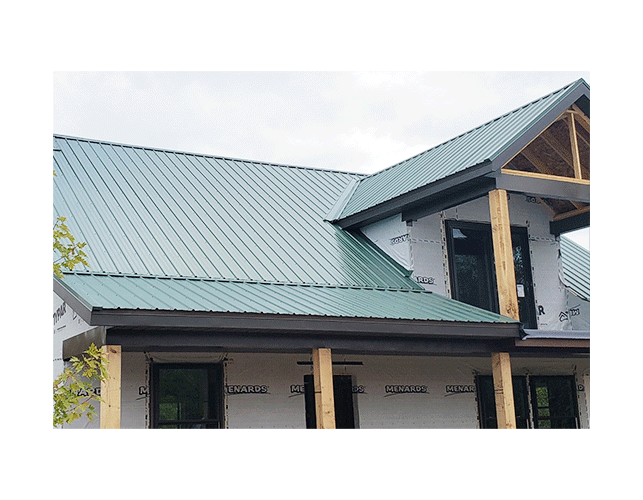 Ultra Pro Ribbed Metal Roofs
Imperial ribbed metal roofs are one of our two metal roofing options at Integrity Quality Construction in Fort Wayne. Of the two options we offer, imperial ribbed metal roofs are more affordable roofing. Don't be fooled, though. Just because they come at a more competitive price point doesn't mean you aren't still getting an incredibly durable and lost-lasting roof. One of the best parts of metal roofs for your home is how protective they are. Imperial ribbed metal roofs are resistant to fire, mold, and insects while also providing more reliable shielding from severe weather. Imperial ribbed metal roofs are also great because they can vary significantly in color, matching nearly any aesthetic preference.

Standing Seam Metal Roofs
Standing seam metal roofs are the more premium of the two metal roofing options we offer at Integrity Quality Roofing in Fort Wayne. They utilize a different design that conceals the roof fasteners. Because of their concealed-fastener design, they are impeccably sealed, making them weather-tight and one of the most durable forms of roofing. However, it's worth noting that this more premium metal roof does come with a more premium price point. Though you certainly get your money's worth out of standing seam metal roofs due to their incredible strength, sealing, and longevity capabilities. Additionally, standing seam metal roofs at Integrity Quality Construction require less maintenance than metal roofs with an exposed-fastener design.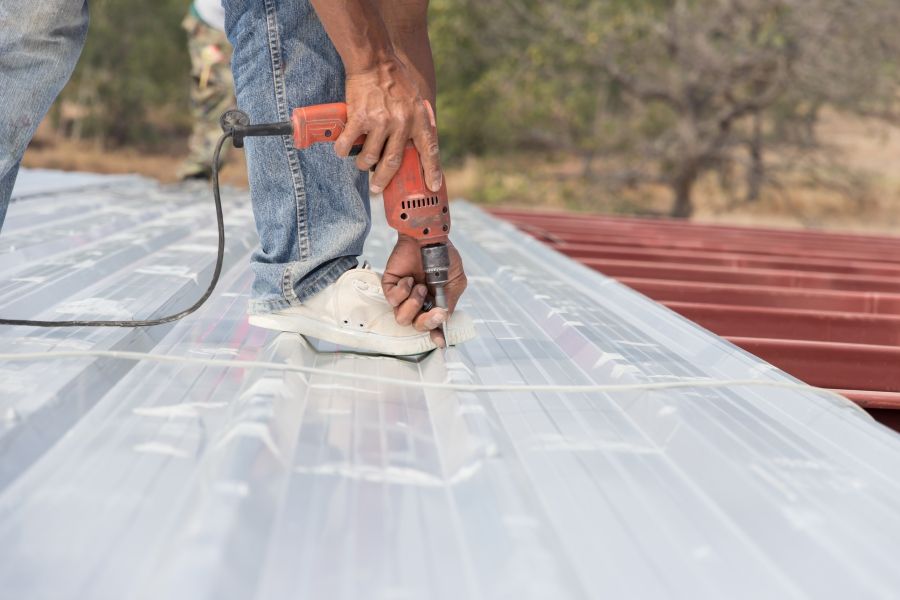 Add Solidity to Your Structure with a Metal Roof Installation
The roof of your home is your primary line of defense from the outdoor elements. Maintaining a structurally sound building that retains its aesthetic appeal starts with a strong roofing system. Built specifically to withstand high-force winds, hail, and extreme temperatures, our metal roofs will perform well in demanding conditions, keeping the things you hold dear out of harm's way.
Keeping a sound roof over our clients' heads is our specialty. When you request a metal roof installation from our skilled contractors, we'll arrive at your location fully equipped and ready to work. Using tried and true installation methods, our crew will provide you with a quality system that's built to last.
Advantages of Metal Roofs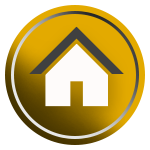 Aesthetic
Metal roofs look great and come in a variety of styles and colors. Because of this, you can match the aesthetic of your neighborhood beautifully. Or, if you are so inclined, be bold and different by making a statement with your roof!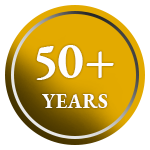 Longevity
Perhaps the biggest advantage of metal roofs is their life expectancy. While there is no set-in-stone age that your roof will last, many people find that their metal roofs last more than 50 years. In some cases where all the perfect conditions exist, metal roofs can even make it past the 70-year mark.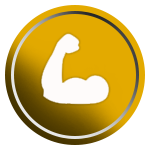 Strength
Along with their longevity, metal roofs are known for their relative strength compared to other roofing materials. Metal roofs are capable of withstanding high winds and other adverse weather conditions without issue. Plus, you can trust them to not corrode or crack like some other types of roofing.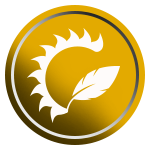 Energy Efficiency
Rather than absorbing heat as black asphalt shingles do, metal roofs reflect the sun's heat. Because of this, many homeowners see significant savings — especially in the summer — on their utility bills.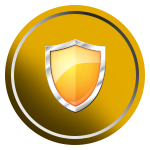 Resistant
When you need a roofing material that resists mold, insects, and fire damage, metal roofs are the perfect option. They are sealed so well that it is nearly impossible for any insects or mold bacteria to set up shop. Also, metal doesn't burn nearly as easily as other roofing materials, making it a safe and durable option for many homeowners.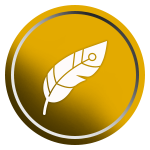 Light-Weight
Metal roofs are remarkably light when compared to other roofing materials. The benefit of having a lighter roof is that there is less strain constantly bearing down on the structure of your home that supports it — ultimately leading to a more structural sound home.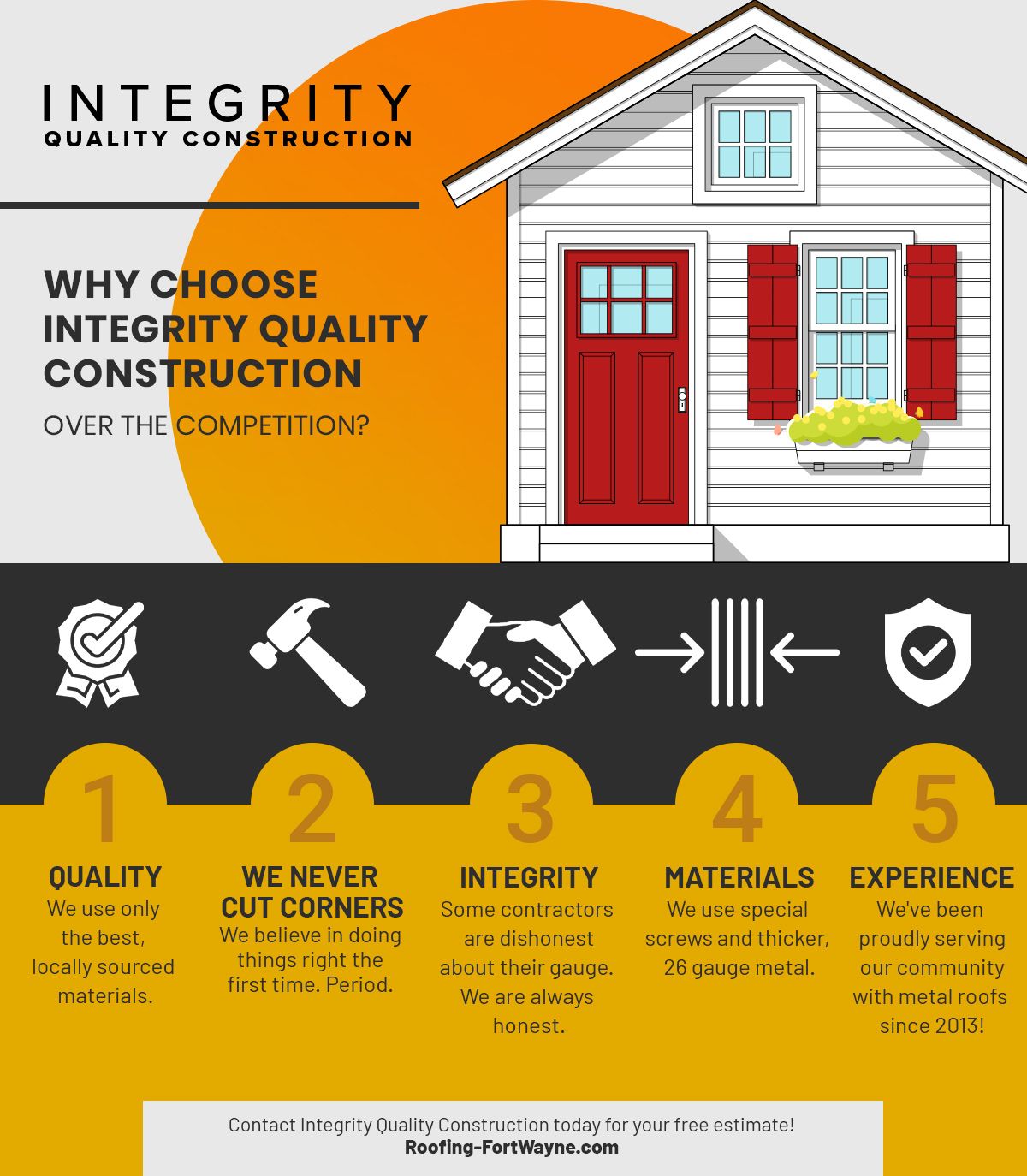 Restoring Your Home Covering to Perfection
Like any other home feature that gets exposed to the elements, over time your roof will show signs of wear and tear. When it does, call on our knowledgeable specialists to address the issues at hand. No matter how major or minor your roofing problems may be, we're more than qualified to provide homeowners with a wide range of work including roof repair and roof replacement for metal roofs.
We strive to take a proactive approach to homeowners' roofing needs, helping to prevent the need for full-scale replacements if possible. However, if we determine that you and your home would be best served with a metal roofing replacement, we'll leave you with a new system that's equally attractive and functional. We offer imperial ribbed metal roofing and standing seam metal roofing. We can help you understand the benefits of either to decide what your needs will be. Whatever your needs, when you put our team to work for you so you can have total confidence in your metal roofs. We even offer free estimates to get you started!
Contact our roofing contractors for top-quality metal roofing installations, repairs, or replacements. We proudly serve homeowners in Fort Wayne, Auburn, New Haven, Huntington, and Kendallville, Indiana, as well as the surrounding areas.
Get Your Free Estimate Today!